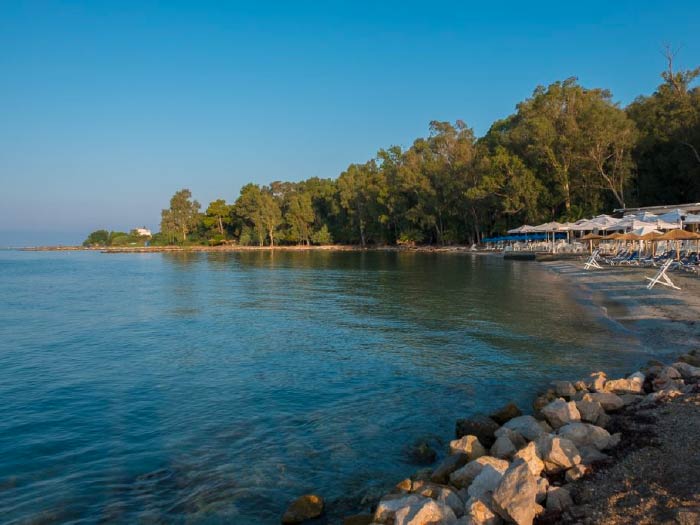 crystal clear shallow waters
Kyani Akti
Just 450 meters from the Flower Pot complex, the crystal clear shallow waters of Kyani Akti beach are for everyone. The water is shallow and blue and characteristic of the creeks formed and naturally made beaches for every taste. Tall eucalyptus trees protect bathers from the hot sun and beautiful cafe-bars and taverns offer a variety of seafood delicacies with a strong local character. Can be reached in a four-minute-walk. Also, free parking, changing rooms and showers are available.
Distance
from
Flower
Pot
450m.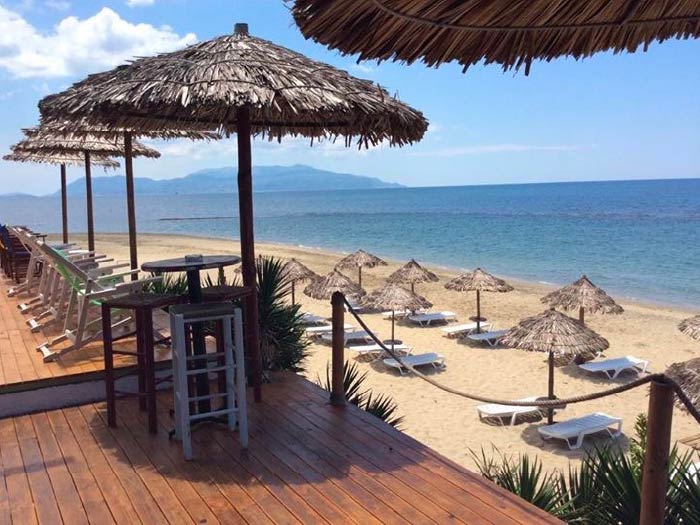 large natural pool
Alonaki Preveza
The most protected Beach of Preveza. A large natural pool for adults and children, near Preveza, just after the Pantocrator, accessible by land (parking available) and sea. It has changing rooms, showers and a canteen. Restaurants and taverns also available. Ideal also for winter swimming.
Distance
from
Flower
Pot
3,3
km.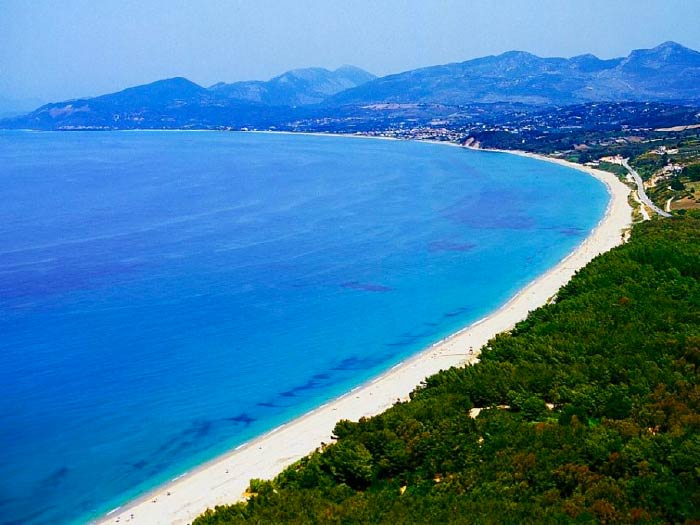 largest sandy beach
Monolithi
Twenty five kilometers of sandy beaches along an aesthetic forest. The smell of the sea is joined with the scent of eucalyptus! Considered the largest sandy beach in the European Union! The beach, Monolithi (single stone), took its name from a cluster of seaside rocks in a distance of 10m from the shore with a size of about 10m x 10m. Today, of course, after interventions, it has become a reef, about the height of the sea surface.
Distance
from
Flower
Pot
12,1
Km.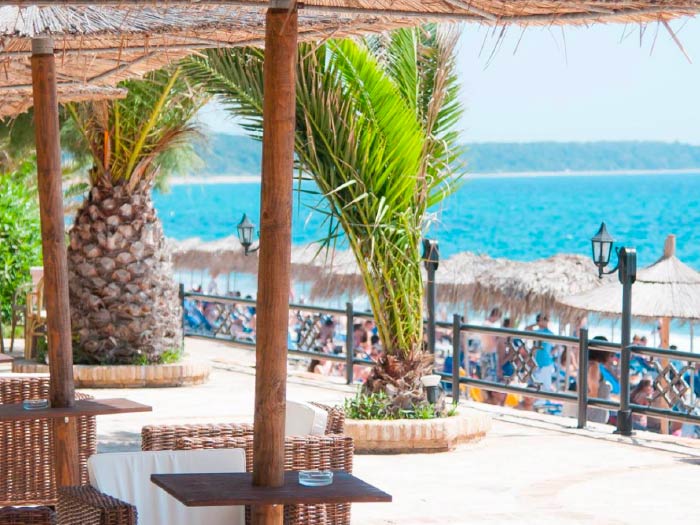 The sand is coarse:
Nicopolis Club
Some meters after Beach Monolithi (about 500m) lies the beach of Nicopolis Club. It is a complex of buildings with Roman architectural elements at levels among tall trees and green spaces. The complex has access to the sea by an underpass which passes near the walls of the pool and ends up at the Beach Bar. Umbrellas and sunbeds are available but you can also (as everywhere and always) set up your own. The sand is coarse, locally mixed with small pebbles and the water deepens somewhat abruptly as nearly most beaches of Preveza.
Distance
from
Flower
Pot
13
Km.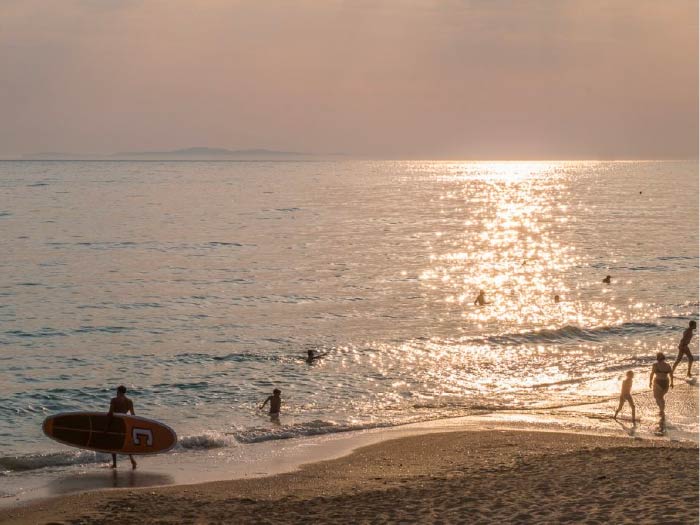 combination of green, golden sand and turquoise waters
Vrachos-Loutsa
Vrachos – Loutsa beach is one of the most impressive beaches of Preveza prefecture and Greece in general. The combination of green, golden sand and turquoise waters, leaves you with the best impressions and prepares you for a superb getaway. It has a total length of 6 km of continuous sandy beach and within a short distance of Preveza and Parga, it is considered one of the most popular destinations during the summer months.
Distance
from
Flower
Pot
37
Km.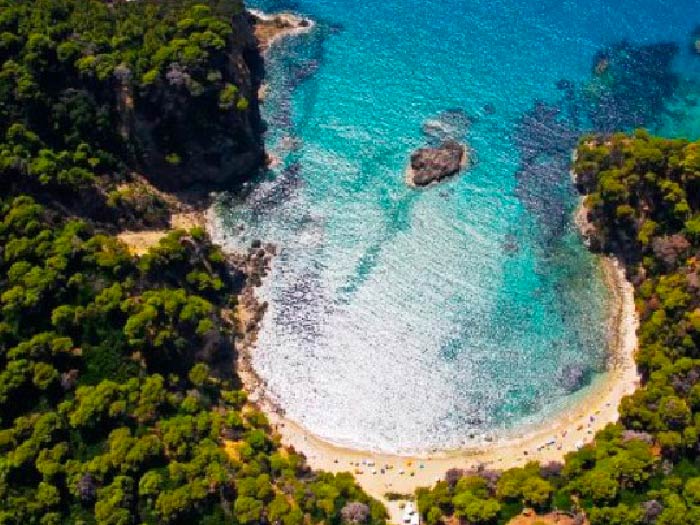 a small enclosed bay:
Alonaki Amoudias
Alonaki of Fanari is a small enclosed bay with crystal clear waters and pebble surrounded by rocks in a green landscape. Located just 33 km from Preveza, very nearby Necromancy, it provides the visitor with a magical feeling of being on an island of the Ionian Sea!
Distance
from
Flower
Pot
43,1
Km.